Liberating A Continent: John Paul II and the Fall of Communism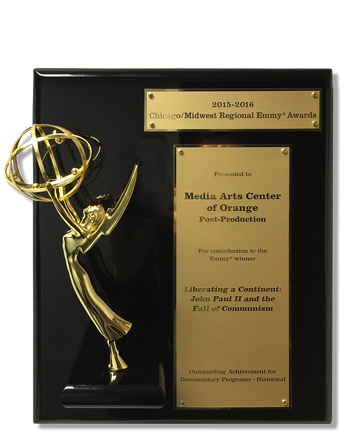 Narrated by Jim Caviezel (
Passion of the Christ, Person of Interest
) and with original music by Joe Kraemer (Mission Impossible: Rogue Nation, Jack Reacher) this is the incredible story of one man's unwavering faith born of deep personal suffering, his steadfast defense of the dignity of the human person amidst the horrors of Nazi and Soviet Occupation, and his unyielding belief in the spiritual unity of Europe.
Liberating a Continent
convincingly reveals how these convictions toppled an evil empire and how they remain today the moral foundations for a prosperous and free Europe. The film aired nationwide summer 2016 and has one several awards including 2 Emmy's at the Chicago Midwest Awards Ceremony.