The original Media Arts Center opened in 1990 and has evolved and changed ownership over the years.
It is now a 6,000 sq. ft facility in Hamden, Connecticut featuring multiple editing suites, an audio studio and an 1,100 sq. ft sound stage with 16 ft ceiling.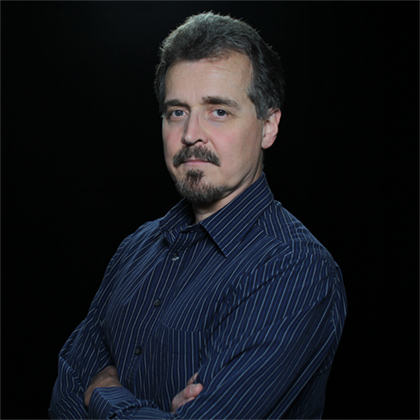 Ted Maynard
Owner/Executive Producer
Ted is owner/executive producer of the Media Arts Center and has over 25 years of experience in video production, editing and graphics. He has worked on thousands of shorts and commercials as well as a number of award winning films including Guadalupe, Liberating a Continent, A Plea for Peace, Everyday Heroes, A Century of Hope, Courage and Conviction and many others. He also was a producer on the documentaries Black Women in Medicine and the Deadliest Disease in America.
Roisin O'Brien
Associate Editor
Roisin is a graduate of the School of Visual Arts in New York City with a BFA in Film and Video. She has experience as an editor in Premiere and After Effects and is very comfortable behind the camera as well. Roisin recently finished editing the film Armed with the Faith which aired nationwide.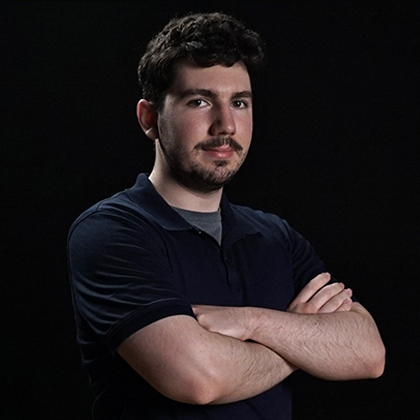 Bret Schneider
Associate Editor
Bret is a graduate of Quinnipiac University in Hamden CT with an accelerated Bachelor's Degree in Film and Television and a Master's Degree in Interactive Media Communications. He is an experienced editor, animator and closed captioner. 
Deanna has an MFA in Film and TV Production from Sacred Heart University and has worked for NBCUniversal. She has just finished work as lead editor on the film Enduring Faith, which is premiering on ABC Spring 2021
Daniel has is a graduate of Brigham Young University with a BS in Communications. He has extensive experience as both cinematographer and editor. Daniel is currently editing the film, The Deadliest Disease in America about disparities in healthcare.