The original Media Arts Center opened in 1990 and has evolved and changed ownership over the years.
It is now a 6.000 sq. ft facility in Hamden, Connecticut featuring multiple editing suites, an audio studio and an 1,100 sq. ft sound stage with 16 ft ceiling.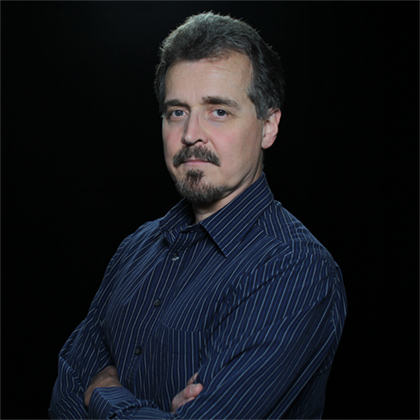 Ted Maynard
Owner/Executive Producer
Ted is owner of the Media Arts Center of Orange and has over 25 years of experience in video production, editing and graphics. He has worked hundreds of shorts and commercials as well as a number of award winning films including Francis, John Paul II in America, Guadalupe, and Liberating a Continent. He also was a producer on the documentary Black Women in Medicine. Ted was a professor at the University of Bridgeport where he taught Video Production & Editing.
Yangly Camila Guiza
Editor
Yangly is an accomplished scriptwriter, editor, animator and camera person here at MAC. She has worked on many projects at the Center as well as preproduction work for our films. She is also well versed at film budgeting, data management, Closed Captioning and social media management. Previously she has also worked for ESPN-3 and NBC Universal.
Roisin is a graduate of the School of Visual Arts in New York City with a BFA in Film and Video. She has experience as an editor in Premiere and After Effects and is very comfortable behind the camera as well.